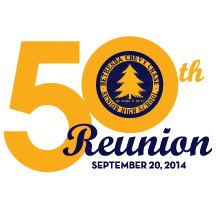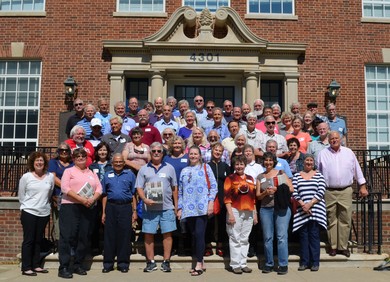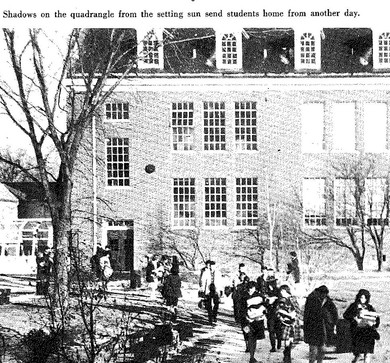 50th Reunion Committee:
DEAR CLASSMATES:
April 25, 2018
Can you believe our 50th Reunion was almost 4 yeas ago?
We hope this message finds you well.
Our 50th Reunion Committee has NOT been active, but we do maintain responsibility for a balance of $3,231 in the reunion checking account. Our desire is to turn over this amount to a classmate who is willing to oversee a future reunion. If no classmate is willing to take this on, we plan on donating the money to the BCC Foundation http://bccedfoundation.org/ .
If you are interested in taking on the responsibility to oversee the planning of a future reunion, please notify STEVE CUTLER via email (rallycaps2007@gmail.com) by May 30, 2018. If no one volunteers by that date, we will close the account and donate the proceeds to support our school and help the Foundation's worthy activities.
Best wishes to everyone,
Anita Bollt
Stephen Cutler rallycaps2007@gmail.com
Eric (Rick) Easton
Cathy Ikenberry Fawell
Joyce Hill Stoner
PREVIOUSLY POSTED AND STILL APPLIES: Chair for Future Reunion
We hope that one of you will be willing to step up to oversee the planning of a future reunion. Please contact one of us for detailed information. And know that all of the "Committee" have expressed the desire to provide assistance throughout the process if need be.
PREVIOUSLY POSTED AND STILL APPLIES: Website Administrator
We are seeking a volunteer to oversee the bcc.64 website. Basically the site administrator has it easy....monitoring the "Message Forum," periodically sending out emails to the class and changing the home page message a few times a year. All of these tasks are easily learned and Steve has agreed to make himself available as well as the excellent ClassCreator technical support staff that can be reached within a day's notice. If you are interested, please contact us to learn more about what would be required. FYI: THE WEBSITE IS PAID UP FOR 5 YEARS!
Keeping in Touch
Many of you are still having interesting conversations (via the "Message Forum"). Let's keep-it-up to keep-in-touch and report life events. Also, please remember to update your profile if anything changes (address, phone numbers, email, etc.)
Note: If you don't log on within 6 months, you will receive an automated message from the website asking you if there's been any changes and to update your profile.