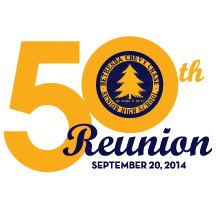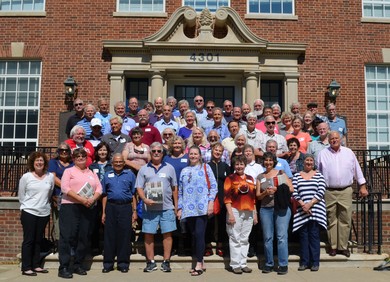 An excavator tore away the front entrance to Bethesda-Chevy Chase High School on Tuesday as work on a $30 million addition project ramps up for the summer (2017).
Progress on the roughly 88,000-square-foot addition to the Bethesda school on East West Highway is running on schedule, and the 24 new classrooms should be ready for students when the 2018-2019 school year begins, said Seth Adams, construction director for Montgomery County Public Schools.
Adams said crews needed to demolish the school's front-facing wall so they could build a connection with the addition. During the past school year, students have been using a secondary entrance into B-CC, and the main entrance probably won't reopen until the winter break, he said.
"There is quite a bit of work we had to wait until the summer to complete," he said. "With these addition projects, it is sort of a dance. It is disruptive, no doubt, but we're trying to balance the loud construction."
The project that began last summer has forced the relocation of several portable classrooms and claimed space on the football field, which construction workers have used as a staging area.
The building constructed in 1934 is squeezed onto the county's smallest high school campus and is designed to accommodate 1,683 students. However, B-CC's enrollment topped 2,000 for the 2016-2017 school year.
The project will hike the school's capacity by 724 students by providing new classroom space, four science labs, a dance studio that could double as a black box theater, art class spaces and other staff rooms.
This summer, crews will rip up the school's tennis courts, student parking spaces and retaining walls to clear space for the addition, Adams said. Construction workers will then elevate the tennis courts and build student parking spaces underneath.
Rendering shows four-level addition on the west side of the existing Bethesda-Chevy Chase High School and elevated tennis courts to allow parking underneath.
50th Reunion Committee:
WANTED: Website Administrator
We are seeking a volunteer to oversee the bcc.64 website. Until the next reunion planning begins, basically the new site administrator has it easy....monitoring the "Message Forum," periodically sending out emails to the class and changing the home page message a few times a year. All of these tasks are easily learned and Steve has agreed to make himself available as well as the excellent ClassCreator technical support staff that can be reached within a day's notice. If you are interested, please contact us to learn more about what would be required. FYI: THE WEBSITE IS PAID UP FOR 5 YEARS!
WANTED: Chair for Future Reunion
We hope that one of you will be willing to step up to oversee the planning of a future reunion. Please contact one of us for detailed information. And know that all of the "Committee" have expressed the desire to provide assistance throughout the process if need be.
Previous "Home Page Messages" Still Apply:
Many of you are still having interesting conversations (via the "Message Forum"). Let's keep-it-up to keep-in-touch and report life events. Also, please remember to update your profile if anything changes (address, phone numbers, email, etc.)
Note: If you don't log on within 6 months, you will receive an automated message from the website asking you if there's been any changes and to update your profile.
If you are in-touch with "missing" classmates, please encourage them to register on the bcc64.com website so we can send updates, invite them to our next event and join class conversations on the forum.