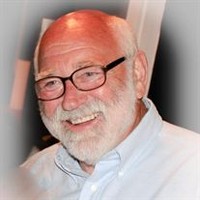 William Noble Hurt of Stevensville, MD died at his home on September 27, 2014. He was 68.
Bill Hurt was born on June 16, 1946 in Virginia to the late Arnold Wyatt and Lucy Anne (Seagroves) Hurt. He grew up in Bethesda Maryland, graduated from Bethesda Chevy Chase High School and George Washington University. Expanding his Father's Business, Mr. Hurt successfully owned and operated Arnold W. Hurt Discount Fabrics in Annapolis Maryland until he retired in 1997. For over 20 years, Mr. Hurt would reside on Kent Island in Stevensville. Over the course of his life, he enjoyed many passions; as a pilot, he had owned and flown an Aeronca 7AC Champion and Piper J-5 Cub Cruiser, among others. Other hobbies included woodworking and restoration on furniture and his house. Most recently, he found happiness with his dog "Sophie" and could often be found walking her along the Cross Island trails on Kent Island.
Mr. Hurt is survived by his sons Morgan Hurt and his wife Alisha of Pinehurst, NC; Ryan Hurt and his wife Tiffany of Minneapolis, MN; sisters Margo Jurgensen of FL; Charlotte Powers of Maryland; Additionally, Bill loved his six grandchildren Mason; Connor; Daxton; Lana; Lily; and Parker.