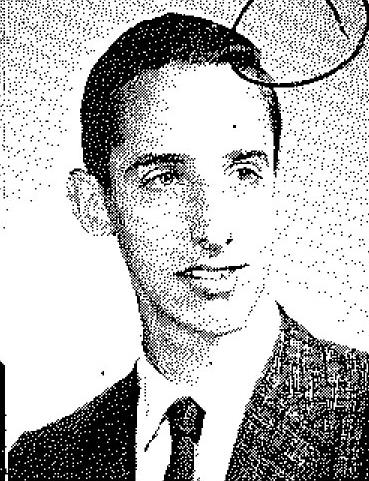 | | |
| --- | --- |
| From: | Robert Hall |
| Email: | hallgrenn@aol.com |

I've been trying to locate several classmates including Charles R. Jennings. Charlie died on October 23, 2004 in New Mexico and is buried in the Santa Fe National Cemetery. He was survived by his wife Ann. Charlie's birthday was January 24, 1947. I have not been able to reach Ann or Charlie's sisters. He joined the service March 26, 1966, served in Viet Nam with the 1st Infantry Division, was awarded the Silver Star for his courage under fire and left the service as a Spec 4 in January 1969 to return to college at the University of Maryland in College Park. Charles was awarded the Silver Star by Colonel Frederick Krause, Chief of Staff of the 1st Infantry Division "for gallantry in action against a hostile force: On this date (July 18, 1967), Private First Class Jennings was serving as an ammunition bearer for his unit on a search and destroy operation in a Viet Cong infested area near Bien Hoa. While moving in the dense jungle, the point man discovered a large enemy base camp. After bombarding the hostile area with artillery fire for approximately one hour, the unit began to enter it. Suddenly they were subjected to intensive small arms, automatic weapons, and claymore mine fire by a well entrenched Viet Cong force. During the first moments of the engagement, Private First Class Jennings was severely wounded by a hostile claymore mine and a bone in his foot was broken. Despite the severity of his wound he remained in the embattled area providing ammunition and assisting the machine gunner. When the ammunition supply was diminished, Private First Class Jennings, with great pain and complete disregard for his personal safety, moved to the rear and secured additional ammunition. He then moved back into the kill zone and went from position to position resupplying the much needed ammunition. Despite his extremely painful wound and the heavy hostile fire, he never wavered in his determined effort to destroy the enemy force. His courage and determination significantly contributed to the overwhelming rout of the Viet Cong force. Private First Class Jennings' unquestionable valor in close combat against numerically superior hostile forces is in keeping with the finest traditions of the military service and reflects great credit upon himself, the 1st Infantry Division, and the United States Army."