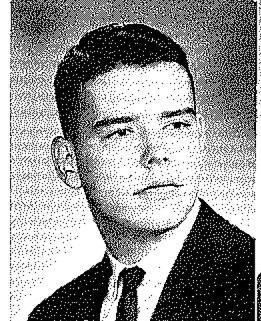 I did not know Kendall McAllister at all, but Eugene Slater, whom I also do not know, posted the following in the Facebook forum Bethesda Chevy Chase Back In the Day: Anyone remember Kendal R. McAllister? He lived off Huntington Parkway on a street that paralleled OGT Rd......my oldest friend; we met in '60 on a school bus I very seldom took, but weather was bad, turned out he had an electronic hobby same as I, and so for a couple years we built all sorts of gear. I'm sad to report he died almost a year ago, I found out after calling his home/cell-phone for some months, and never getting contact. I found out on the net via the local newspaper. He was 68, had two wonderful daughters, highly intelligent and WELL OFF because of it. Thomas Stecher
Obituary (submitted by Thomas Stecher):
Kendall Richard McAllister, dedicated husband and father, passed away on Friday, July 11, 2014. Survivors: His wife, Lily McAllister; daughters, Blaine McAllister Carr (Patrick) and Tracey McAllister Moreen (Josh); four grandchildren; and sister, Anne McAllister.