Dear Classmates,
Your 50th Reunion Committee is pleased to report our class donation of $3, 231.76 to the B-CC Educational Foundation. Classmates Anita Bollt, Rick and Susan (Hurwitz) Easton and Bob Hall presented a check to members of the Foundation's board on Thursday June 14. We expressed our good fortune to experience an excellent high school education at B-CC and our hope that the donation will help further the tradition of excellence. These funds were received from our classmates who attended our 50th Reunion. Thanks to all of you who attended.
Photo shows Susan, Anita and Eric presenting the check to Foundation board members Carole Brand, Vice President and Blake Bath, Treasurer. Also pictured on the "old" front entrance to the school is board member Sing-huen Morgan, and finally a photo including Bob Hall and Dr. Donna Redmond Jones, B-CC Principal.
If you are interested in receiving occasional emails from the Foundation including invitations to events like the community one held each March at the Woman's Club of Chevy Chase, please email bcchsedfoundation@gmail.com.
Best wishes to all of you,
Anita Bollt
Stephen Cutler
Eric Easton
Joyce Hill Stoner
Cathy Ikenberry Fawell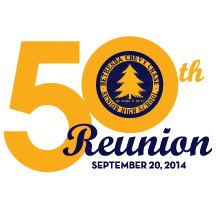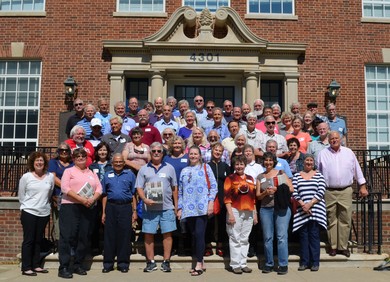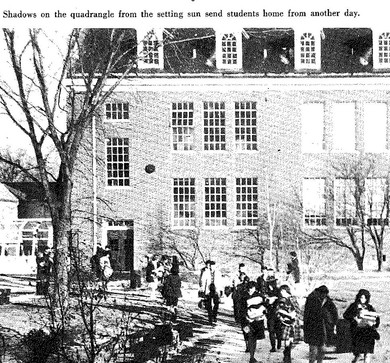 THE WEBSITE IS PAID UP FOR 5 YEARS!
Keeping in Touch
Many of you are still having interesting conversations (via the "Message Forum"). Let's keep-it-up to keep-in-touch and report life events. Also, please remember to update your profile if anything changes (address, phone numbers, email, etc.)
Note: If you don't log on within 6 months, you will receive an automated message from the website asking you if there's been any changes and to update your profile.